"Kadie Ward possess a remarkable talent for engaging diverse audiences with her contagious energy and ideas. As a keynote speaker of the Caribbean Urban Forum (2013), she presented to delegates from various countries across the region. The ability to captivate audiences with different backgrounds and have them participate with a desire to improve is truly valuable. She goes beyond the podium and translates technical ideas in many creative forms, including social media, where conversations continue and evolve. Kadie takes international best practices and renders them in local context which have been used by policy makers, academics and professionals involved in urban and land management issues."
Christian Jattan
,
Caribbean Network for Urban Land Management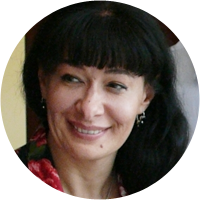 "Municipal local economic development is an emerging priority for Ukrainian cities. Kadie has showed us how to overcome challenges and plan for prosperity. Her Build Strong Cities Place Brand Campaign Methodology has given us the tools to plan and promote our city, and attract investment. We have begun implementing the program and already we are able to connect with international investors. More importantly we are able to create pride and hope in our citizens."
Natasha Chernyshova
,
Head of International Development for the city of Dnipropetrovsk.
"Kadie helps people innovate and become more excellent at what they do. Two days with Kadie and her place brand campaign training program provided the processes and tools that have enabled our municipal partners to advance local economic development in a measurable meaningful way."
Pascal Lavoie
,
Federation of Canadian Municipalities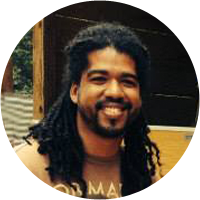 "Both politics and culture are highly charged in our region. As such, we needed to work with someone who is sensitive to people's attachments to history and culture. Kadie listened well and was able to affect true change in our region's economy. She was able to expose and adapt local strategies and align them with global best-practices without threatening the uniqueness of our region."
Shankarah Lessey
,
Housing Development Corporation, Government of Trinidad and Tobago
"Kadie brings enthusiasm and an interesting combination of tools to help us learn the foundations of economic development and marketing. Our member cities were grateful for the insight she shared, and are actively implementing it in their communities to support local economic growth."
Ngo Thi Tam
,
Association of Cities of Vietnam
"We are living in a world where cities make the economy of the country. While people overseas have heard of our capital, Kiev, they don't know much about cities like Dnipropetrovsk – a centre for Soviet rocket technolog, and Kryvyi Rhi, one of the world's largest producers of iron ore. Kadie is a unique specialist in marketing and branding with great experience in Canada and all over the world. She helped us understand how to position our cities so investors know about them and will be interested in coming here."
Oleksander Kucherenko
,
Municipal Local Economic Development, Ukraine
"Kadie and her team effectively brought together various municipal agencies, government partners and community stakeholders to create a cohesive brand presence amidst political and bureaucratic roadblocks. It's not always easy to get partners to align, but Kadie's processes, approach, and enthusiasm made it happen in a tough political climate."
Tom Monastyrski
,
FHI 360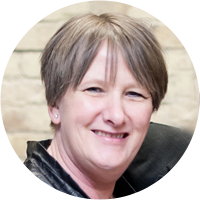 "Kadie helped us build compelling arguments and offered a refreshing point of view. Through team coaching, workshops, and mentoring Kadie gave our team practical communication tactics, clear direction, and confidence in moving forward. Our community is thriving now more than ever."
Janette MacDonald
,
Downtown London Business Association
"The expert knowledge we gained during Kadie's workshops and ongoing mentorship gave my team the tools to conduct necessary research to develop our community brand, and plan our local outreach strategy. We have since launched a new city brand, which changed the perception of our city. This has helped us grow civic pride and market to international investors."
Andrii Nahornyi
,
Director of Kryvyi Rih City Development Institute
"We are living in really exciting times in Trinidad & Tobago as we embark on a transformation. Kadie's powerful presentation was meaningful and applicable to the work we have to do. We came to Canada to learn about best-practices and ways to improve our municipal governance and development in the Caribbean. There is a difference between hearing about, and seeing something. Kadie organized an impactful program where myself and Mayors from my region got to see and really understand the processes that support local economic development."
Debideen Manick
,
Deputy Mayor Chaguanas, Trinidad & Tobago.